Tel: +86 371-67991755
Fax: +86 371-67993277
Sales direct: +86 15838331071
E-mail:sales@battemachinery.com
http://www.volumetric-feeder.com
24h services
Application of loss in weight feeder system
Application of loss in weight feeder system is that In the extrusion processing, Loss in weight feeder system is common to add many material into extruder.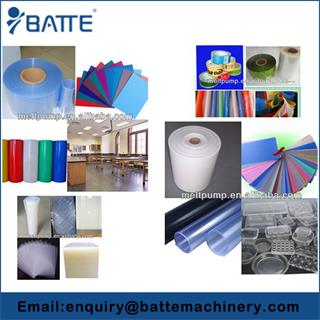 In the process of continuous extrusion production, various material should be added to extruder continuously synchronized. And the adding speed of these materials should depend on corresponding formula, so
loss-in-weight continuous feeder
is necessary to control the adding speed. And one metering feeder control one material.
Loss in weight feeder system is suitable for plastic granules, powder, calcium carbonate, talcum powder, resin membrane powder, flour, starch and so on. Different material use different feeders.

Relative Articles:
◆what is loss in weight feeder for extrusion line
◆Gravimetric Dosing System
◆Vibratory Feeder
◆Volumetric Feeding Vs. Gravimetric Feeding