Tel: +86 371-67991755
Fax: +86 371-67993277
Sales direct: +86 15838331071
E-mail:sales@battemachinery.com
http://www.volumetric-feeder.com
24h services
volumetric feeder company
Batte is a professional volumetric feeder company, Which designs firm weightlessness feeding device, its weightlessness high precision measurement system, fully meet the needs of pharmaceutical, chemical, food, rubber and other industries, the main products are:
loss-in-weight feeder
, weightlessness metering feeder, volumetric feeder, a multi-component formula feeding machine. Batte company provides professional feeder products for a variety of different types of materials.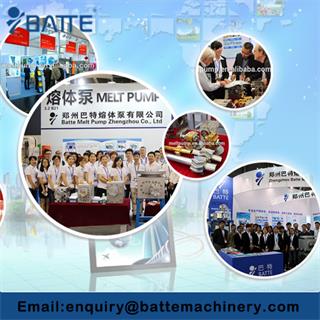 Loss-in-weight feeder supports a unified database to meet the plant health, explosion-proof, waterproof, anti-corrosion and other needs.

Relative Articles:
◆Rotary valve used with volumetric feeders
◆Application of loss in weight feeder system
◆Precision Volumetric Feeders
◆http://www.volumetric-feeder.com/technic/volumetric-vibrating-tables-feeders.html