Tel: +86 371-67991755
Fax: +86 371-67993277
Sales direct: +86 15838331071
E-mail:sales@battemachinery.com
http://www.volumetric-feeder.com
24h services
How do volumetric feeders control the flow rate
How do volumetric feeders control the flow rate?
Before focusing on the principles behind feeder design and operation, it's important to understand just what volumetric feeders rate means, what every gravimetric feeder needs to perform its function, and the two basic approaches to blending or proportioning Blending & Proportioning.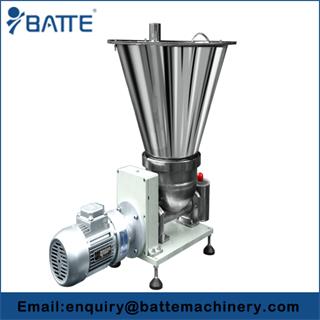 Single screw volume type:
Much of this tailoring is in one way or another, achieved through the use of automatic volumetric screw feeder to control the introduction of additional ingredients such as additives, colorants, fillers, stabilizers, lubricants, etc. according to specified formulation or recipe proportions.